Ongoing Seminars with Michael Stodola
Michael's seminars will now only be presented at The Devic Centre unless he gets guidance otherwise.
COURSE OUTLINES:
BASIC DOWSING

Our Basic Dowsing Course is a brief, yet intensive overview of what Dowsing really is. We want to dispel any reluctance/fear people have about using tools to access our intuitive abilities. The course will give a foundation of methods for entraining our bodies to use pendulums, L-rods, and finally direct "No-Tool", body dowsing. We'll take the mystery out of the process and reveal that it is basic kinesiology.

This is a stand alone course for learning basic dowsing principles. Since dowsing skill is necessary for the Co-Creative Space Clearing Course, those not yet competent should take this.
Cost is $60.00 + $3gst = $63.00

Participants are asked to bring 2-3 wire coat hangers, a pendulum, and also bring either a short (2-4 meter) extension cord or rope. For those requiring one we have pendulums for sale. We will practice as time permits. The information presented should give participants enough basic methods/practices to move into a comfort level with the concepts. With practice they will easily develop skills to last their lifetime.
CO-CREATIVE SPACE CLEARING
Formerly
Conscious Co-Creation Deva Experiential "Earth Healing"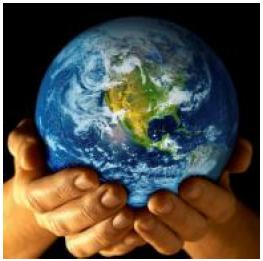 This course has been expanded/revised as noted here.
Note: participants must be able to dowse using rods and pendulums. This skill is critical so participants not having these skills should take the dowsing class. If you have the skills then taking the dowsing class is not necessary. Michael will be happy to clarify if you contact him.
A two day seminar, where you will experience the new CO-CREATIVE SPACE CLEARING Program. One of Michael's life purposes is facilitating clearing properties and people of disruptive or disharmonious energies. With the help of the "Devic Society for Environmental Harmony", he facilitates this service from a distance. Michael also teaches workshops to empower others to also facilitate this type of clearing. Michael's workshop, which has evolved over 20 years, will allow you to explore various ways of clearing your environment of negative and noxious energies. There are many patterns dissonant to certain life forms and thus natural rhythms may become distorted. These patterns can prevent us from peaceful co-existence with each other and the other life forms with which we share this planet. The focus will be on recognizing that everything is interconnected consciousness and that we can connect with, and communicate with this unity field.
In order to live successfully we must learn to eliminate our tendency to demand or command things or people to do our bidding. As we learn the "art of co-creation" we begin to connect and communicate with all of creation. In order to live successfully we must learn to forgo our tendency to demand, and learn the "art of co-creation".
We'll also study geopathic stress which is a term used to describe the energies that tend to disrupt some living systems especially in humans. Some of these energies occur naturally, but many of them are the result of mankind's interference. Our development of technologies and our emotional traumas can lock these negative energies into the land. It is our obligation to help transmute these energies in order to restore our planet's harmony.
Although in simple terms everything has consciousness, there are various terms in use for the many energy fields found in nature. For our purposes we refer to them as "Devas" and "Nature Spirits". In some traditions the Devas are the intellectuals with the plan while the Nature Spirits work towards fulfilling the Deva's plan. This is a human language concept and although helpful is not entirely correct. These non-physical beings can be communicated with and are willing to work with those who respect them. All action in the physical plane begins on the non-physical level. The clearings and adjustments you will learn about in our workshop will be performed on the non-physical level and will have a strong impact on our physical environment.
It would be helpful to read the article section before the course as the articles will help prepare you for the course. http://www.ablecrystals.com/articles.html
By the end of the seminar you should be able to:
Become skilled with neutralizing geopathic stress & negative earth energies.
See how dowsing techniques can find life draining energies affecting your home, workplace, and ultimately your health.
Connect with the "Consciousness of Source", to heal yourself and others.
Connect with "Devas" & "Nature Spirits" so you can clear almost any house, workplace, garden, acreage, etc.
Become part of the "Co-Creative" process for "Earth Healing"
Move from dependency to co-creative facilitation in all you do.
The dowsing portion of this new presentation will be a short tutorial on using these skills in Space Clearing.
Those interested in this seminar please email or phone Michael.
Attendees will need to find their own accommodation and provide a bag lunch each day. Tea, coffee, water, and some bottled beverages plus cookies and snack bars will be provided at no charge.
The cost is $200.00 + $10.00 gst.= $210.00.
NOTE PLEASE: All those who attended the original course can take this revised version for half price, and do not need to take the dowsing as it was covered in previous presentations.
No deposit is required.
Payment accepted at the door by cash, credit card, or interac.
Please RSVP by phone or email to let us know which session date you plan to attend.
---
Testimonials:
"For a long time I felt as though I was in a gathering phase. I'd learn something, but I wasn't always practicing what I had learned. Sometimes it was fear, but sometimes it was other things. Well, I have to tell you that I finally started doing some clearings. As soon as I did one, all of a sudden I had people asking me to do them. The first one I did was a very emotional experience. I was just brought to tears. I was so moved. So much love, help, etc. It was really something; it's almost hard to describe, but I think you know exactly what I mean. The second one was similar. I just wanted to thank you again for offering the course; I'm so happy to have had the opportunity to spend time learning from you." -- D.D. Saskatoon
"Dear Michael, I hope this finds you well, if not thriving. I took your Devic Clearing course in 2000 and I still practice the method for friends and family (and occasionally for public spaces). I would like to share how incredibly thankful I am for this tool. From time to time the results are astounding, such as when I did a remote clearing for someone and within minutes of the clearing a big thunderstorm ripped through the property for 45 minutes followed by a huge rainbow over the entire property. Today, I was reminded again of the power of this tool. Yesterday I did a clearing for a friend whose son has slipped into a violent and depressive state, and has missed a lot of school and recently got arrested for starting a fight at school. His mom said he's been laying about in his room for 2 years unless he's out with friends, and is nearly non-communicative with her and not attending to any tasks around the home. This is what she wrote me today: "I wanted to let you know that rather miraculously after you left I went out for about five hours. I came home at midnight and found R had completely and utterly tidied her entire room and was in a really good and receptive space. the house already feels so much better isn't that interesting?" I feel so blessed to be able to co-create with the Devic realms and to see these kinds of results!! Thank you ever so much for bringing this into my life! Much love and great blessings to you" -- CJ
"Michael. Thank you so much and for already starting the clearing. That is great I will keep you informed as and if I feel any changes. My body feels nervous and shaky this morning. I am sure that an entity has been living in my body as I can feel it move around in the body, or something moving around, and I believe that is why my head feels really big sometimes. This AM, my eyes are all puffy. No headache but puffy eyes and shaky arms, solar plexus, etc. I am the only one living in this apartment. I read the articles last evening about clearing. Very interesting. I so much appreciate your help. Warmly; Arlene It has definitely felt better here and my health has improved nicely. Then I visited a friend here in the building in her apartment and I got sick for a day. Really sick. But it cleared out quickly in my own apartment. I am sure you like to receive feed back like this, as it confirms the quality of the work of the devas." -- Arlene Calgary
"I appreciate all the diligent work that you do and have done for me and my family. I feel the difference in my children's home, and my mom's and sister's things are shifting! Your work makes a positive difference and brings much light, peace and clarity to the home environment and family members, Even Cats!??????? Thank you so much! Hi Michael I arrived in Upstate New York safely good trip. I wanted to let you know that my sister commented a couple days ago as probably the work started that she had the best sleep in a long time at her house. I thought you'd like to hear about that also when I was sleeping in the morning I had heard some pleasant noises in my mom's home and I have felt a peaceful healing here and my mom is very upbeat and happy I haven't seen her this happy in a long time in positive thank you may you feel the blessings of the Christmas season and the winter solstice upon you and your family thank you" -- Cheryl California